Be the best you can be
In September 2015 Goldsworth Primary School launched the 'Be the Best you can Be' campaign in partnership with the 21st Century Legacy. 'This programme enables young people to discover their unique potential and inspires, engages and empowers them to pursue and fulfil their dreams. The programme is the translation of inspiration into action, creating a Legacy for the 21st Century.' http://www.21stcenturylegacy.com.
The launch began with training for the staff led by an inspirational speaker, encouraging all members of staff to reflect on how they can 'Be the Best they can Be' and to learn techniques and skills to help them achieve their goals and lead by example, so the children can do the same.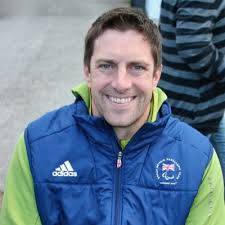 The second part took place on 9th September when we were privileged to welcome Talan Skeels-Piggins, a Paralympian skier and motorcycle racer, to talk to the children about his own journey of achieving incredible goals, overcoming tremendous adversity and never giving up. In other words, how he can 'Be the Best that he can Be'. His story was an inspiration to all the children and staff as they learnt how his determination to achieve great things following his motorcycle accident which left him paralysed from the chest down, led him to compete in the Winter Paralympic Games and to get back on a motorbike to race alongside able bodied motorcyclists at the highest level.
Since his talk, the children have been motivated to go back to sports and hobbies they had given up on and try harder in all aspects of their lives. Some have identified new goals and dreams which they have started to work towards by creating a step by step plan showing their short and long term aspirations. Members of staff have also identified hidden dreams and are now taking steps to realise them.
The creation of dream folders and books will help the children to record their steps and achievements on their journey to 'Be the Best they can Be' and as the year progresses, they will explore different themes such as vision and values, personal growth and development and the year will end with a great celebration of all that we have achieved in our quest to 'Be the Best that we can Be'.
Watch this space…
Quotes following Talan's visit:
"I already feel more confident to try new things."
"You were a true inspiration to me and my family just telling us how people doubted you but you ignored them and kept going"
"You have inspired me to never give up."
"You have inspired me to try and get better at gymnastics and learn new tricks. You've inspired me to carry on in all subjects. So thank you!"
"The part that I found most interesting about your talk was the part that you said your 26th was good because you tried your best."
"I shall follow your advice about being the best you can be. Our whole school is inspired by you."